About Us
"Let Us Make Your Party A Blast"
How does it work? - Browse our website, we have over 50 pieces to choose from. You can find pictures, descriptions and pricing for each item. We are currently adding videos to some of the items.

- Our pricing is for the day! We don't bother with hourly rentals. You can do everything on our website or Call/Text us and we can reserve it for you.

- In busier months we might ask if we can deliver Saturday events on a Friday. Of course no extra cost to you.

- We will contact you via Text/Call 2 days before your event to let you know on a delivery time.

-Our team will deliver, setup and go over any instructions you will need to know. We do all the work, you have all the fun.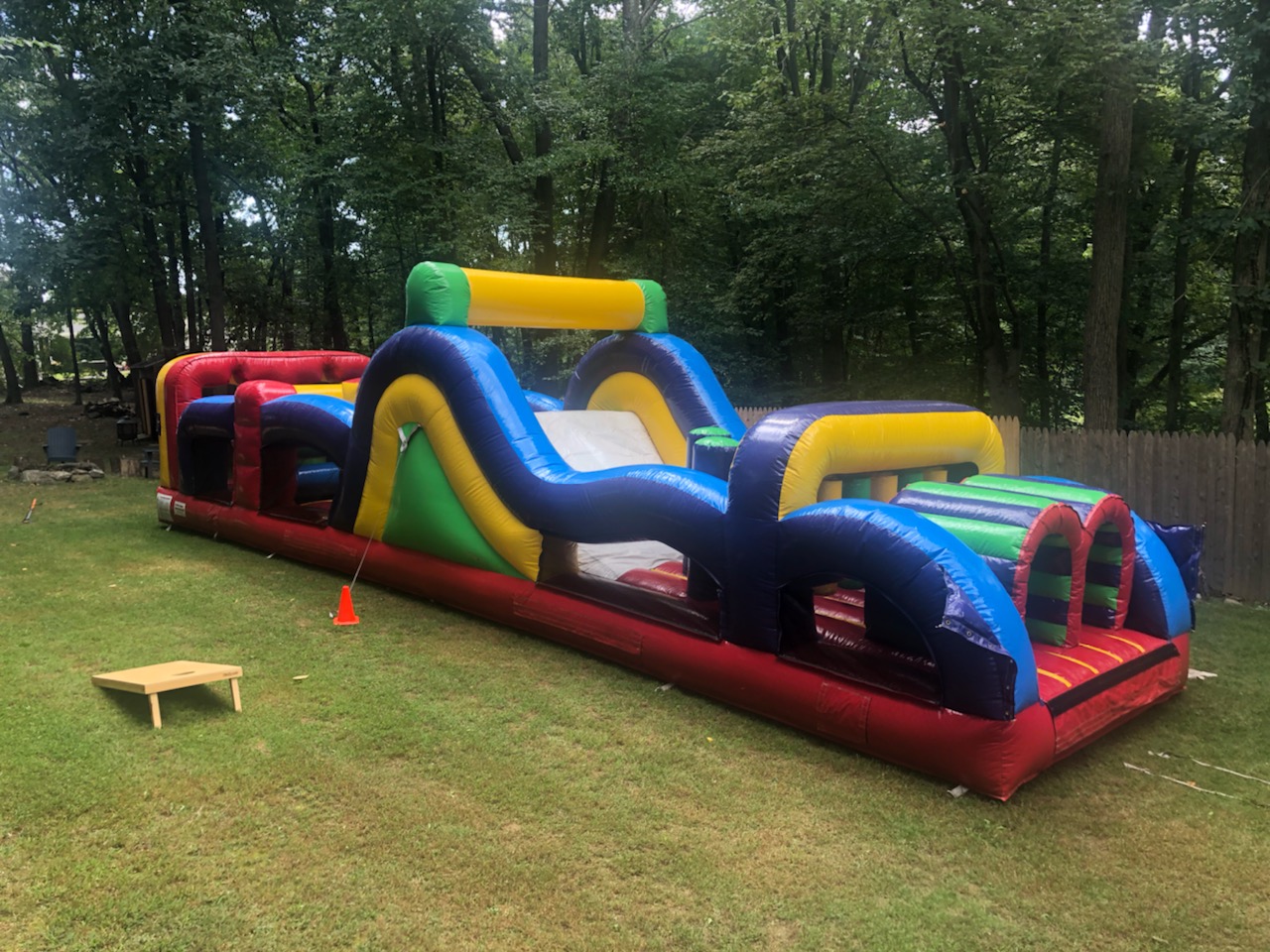 Our Story
2023 will be our 9th season in business. We started with 2 bounce houses that we purchased used. After our first season we learned a lot and started adding Water Slides and Obstacle Courses. Thanks to our wonderful customers and community we have grown to one of the largest Party Rental companies in New Haven county. Any questions please contact us, we want to make your event a BLAST!!! Thank You, Chad H
Call us at (203) 677-0906 Proud Sponsors of
Naugatuck Youth Soccer
,
Naugatuck Youth Services
,
Naugatuck YMCA
,
Mission 22
,
Sikorsky Family Day
and many others.
Reserve
All day Rental
Clean and Disinfected Inflatables
Affordable Pricing
Insured
Easy Online Reservation
Timed Rental
You never know if its clean
More Expensive
Not Insured
Hard to contact